Rebuilds of complete-loss fires are available in Ontario Canada and other central Canada areas.
Our contractors can quickly create a plan for rebuilding your home if it is destroyed by a fire.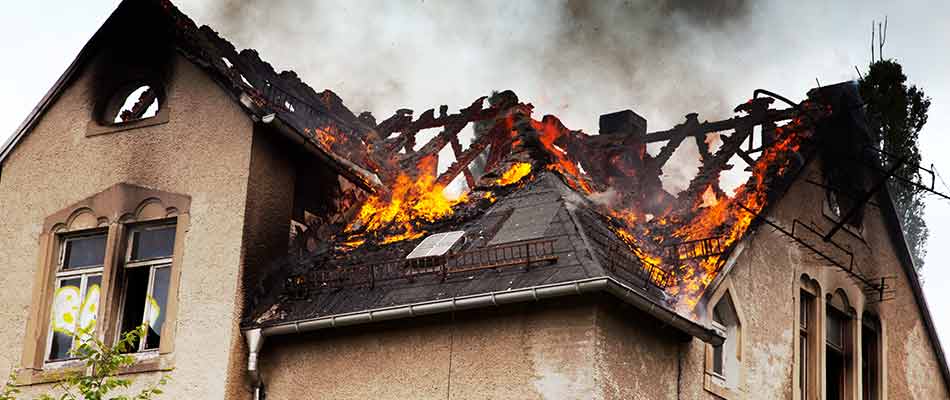 We understand that the worst thing in life is losing your home to a wildfire. Our contractors offer quick and efficient fire reconstruction services to help you get back in your home and resume your normal life.
Our restoration company can help if your house in Ontario, Canada, or any other area of central Canada has been destroyed by a fire.
What to do after a fire destroys your home?
Fire is one of those unpredictable events. Fire can strike a home that is older or newer even though you take preventative measures. First, get out of a burning house and call 911 if you have to.
There are several steps to follow once the fire has been extinguished and your home is visible as a total loss. Call a reliable contractor such as U-Way Bright Homes. We will help you navigate the process and even assist with your homeowner's insurance.
We completely restore your home and rebuild from the ground up
Once the fire marshal has declared the area safe, the crews will enter to remove any remaining structures to their foundation and bare bones. To make sure that it is safe to rebuild the area, we assess the structural integrity of any remaining structures. The rebuilding process begins. The rebuilding process begins with our proven and reliable methods.
We can build new walls, framing, drywall, paint, install new electrical systems, and many other things.
Our Insurance Policy to see what is covered
We work closely with your insurance company but it is also important to understand what your insurance policy covers. You will need to talk with your agent to find out what you can do. Coverage is different for each company and policy. You may be covered for the following steps:
To prevent vandalism, erect a fence around the perimeter of your house

Temporary housing in an apartment building or suite

A home inspector should assess the damage.
Keep in mind that insurance will not cover fire damage to your house if it is determined to be a total loss because of negligence on your part. This could include failing to replace faulty wiring, improperly storing flammable objects, and so forth.
Give us a call! If you lost your home to fire
U-Way Bright Homes is an expert in rebuilding homes after a complete loss due to fire. Many central Canada homes have been rebuilt by our contractors in Canada, Ontario, and elsewhere. If your home has been damaged beyond repair and you don't know where to go next, give us a call at 705-686-7774.