Services for roof tarping are offered to properties in Ontario, Canada, and the surrounding areas of central Canada.
A properly tarped roof will protect your home from further damage.
Roofs can be damaged by storms, tree falls, or in central Canada. It is recommended that you tarp the roof area while it is being repaired to prevent any further damage to your home.
U-Way Bright Homes provides roof tarping services in Ontario, Canada, and the surrounding areas of central Canada.
What causes roof damage?
In central Canada, there are many ways that a roof could be damaged. Storms can sweep through and knock down trees or blow shingles off of roofs.
Roofs can also have a limited lifespan and will need to be replaced. However, if neglected, they could become irreparable. Regularly inspect your roof for any signs of root rot.
You should immediately evacuate the building if your roof is severely damaged.
Why Your Damaged Roof Needs to Be Tarped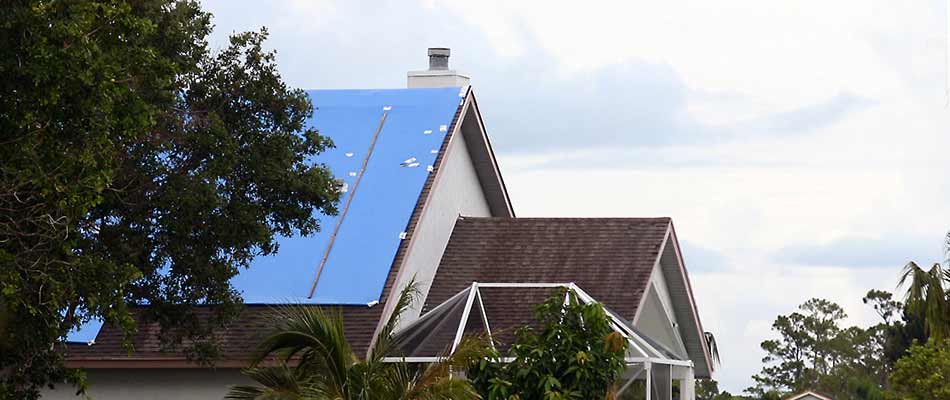 A falling tree, hurricane winds, hail, storms, or other factors can cause roof damage that leaves your home vulnerable to the elements. Additional rain can cause damage to the building and possibly mold.
Our emergency roof tarping service will protect your house from further damage. Only a few companies are skilled in the best methods to tarp a home. U-Way Bright Homes has trained roofers who will ensure that your roof is adequately tarped during roof repairs.
How to Tarp Your Roof
When done properly, roof tarping can be very efficient. These steps will be followed by our roof repair contractors:
To ensure that every area is covered, we first assess the extent of the damage.

After inspecting the roof we will determine the extent of repair needed and the remaining roof's viability.

Next, we place a tarp on the damaged area and fasten it to our remaining roof and shingles.
To determine if your roof tarping policy covers it, you will need to verify with your homeowner's insurance policy. It may not be possible for you to get your roof covered if it was damaged by neglect.
Looking for emergency roof tarping services in central Canada? Contact us.
U-Way Bright Homes is a top-rated contractor in central Canada if you need emergency roof tarping. We service properties throughout Canada and Ontario. Call us at 705-686-7774.