Services for bathroom remodeling in Ontario, Canada, and the surrounding areas.
There are hundreds of 5-star reviews. Choose a reliable bathroom contractor.
Are you ready to transform your bathroom? U-Way Bright Homes is an expert in bathroom remodeling. We can provide complete satisfaction whether you are looking for a new sink or vanity, new tile, or a total remodel. We offer bathroom remodeling services in all of Central Canada, as well as Ontario. For a no-obligation, free consultation on bathroom remodeling, call us at 705-686-7774 to view examples of our previous work.
Bathrooms are an important fixture in your home. You spend most of your time there, getting ready, washing up, and using the toilet. U-Way Bright Homes understand the importance of a comfortable bathroom. We are proud of our top-notch remodeling and renovation services as well as hundreds of 5-star reviews. Our team of professionals will immediately get to work updating your home after discussing your requirements and setting a budget. We work closely with you from start to finish to ensure your satisfaction and timeliness.
To discuss bathroom remodeling, call 705-6876-7774
What kind of bathroom remodeling projects can we handle?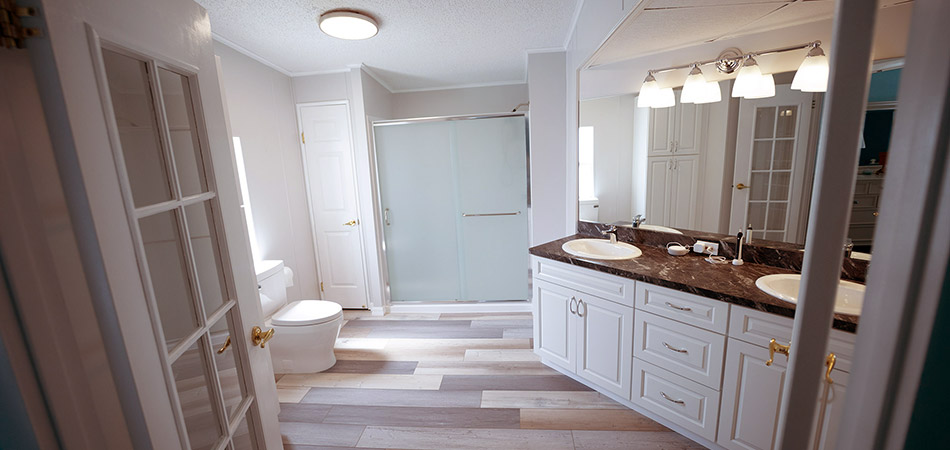 Bathroom remodeling is the most difficult room in the house. You will need to deal with sinks, tubs, plumbing, and other issues. Here's a list of elements that we can remodel your bathroom.
There are many styles of tiles and cabinetry

Sink installation

Vanity installations

Tile work

Bathtub renovation

Toilet replacements

Complete bathroom remodeling

Updates to plumbing and electrical systems
Bathroom remodeling is the most popular home improvement project. This is a cost-effective and simple way to improve the value and appeal of your home. We offer personalized service and affordable bathroom remodeling services. To help you create the perfect bathroom, our experts will guide and assist with choosing the right countertops, flooring, cabinets, or accessories.
U-Way Bright Homes is committed to your satisfaction. We guarantee professional remodeling services in Central Canada, including Ontario Canada. To schedule your complimentary consultation, call us at 705-686-7774.